a renaissance creator's statement
In the beginning........
As a young art student, I was selected by a large department store conglomerate to generate designs for a significant architectural project in the Toronto . I proceeded to design first one and then a second sculpture [a wall mounted design] constructed of brass tubing and rod. Both designs were accepted and approved by their team of architects and designers. The sculptures were installed in the innovative 'modern' shopping plaza of Yorkdale , Toronto , Ontario .
| | |
| --- | --- |
| Model for Opus 1 | Sketch for Opus 2 |
The sculptures named Aurora Borealis Opus 1 and Opus 2 generated considerable excitement and press coverage both of my work and of the overall construction project.
http://torontoist.com/2009/11/historicist_the_instant_downtown_uptown/
This was my first commission for art in a public space. After graduation from the Ontario College of Art I took to other forms of work.
Subsequently my direction as a practicing artist did not remerge until 2002. My interest in designing for public art environs reignited in 2011 when I submitted a proposal for a solar lighted bench to a local interest group.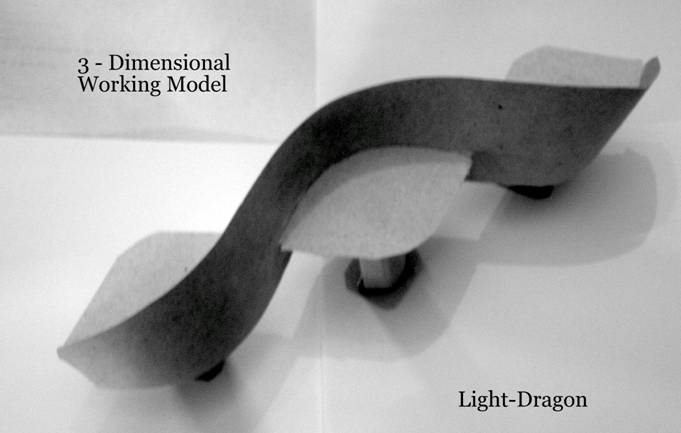 Model for Lighted Dragon

As time goes by.......
Public installations continue to be an exciting and challenging area of my work.
The creative process for me is challenging, frustrating and depressing, but when it comes together, it's the most satisfying of any life process.
My work is often primitive, sometimes colourful, fantastical, complex and innovative.
One of the current directions........
In November of 2013 after several years of 'futzing' about with clay I began a series of sculptural clay character heads. These continued to evolve and are now posted to my web under the Clay chapter.
Subsequently I created a series of watercraft and other forms of boats, sculptural wraps, miniature ceramic art pieces and more directions take me up other avenues.
My work is about creativity: as much as possible involving as many avenues as possible.